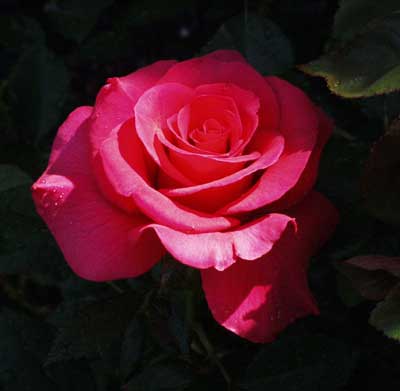 For many years, Valentine's Day and the week surrounding it was just a week of intense work in the family flower shop. And don't think your small hometown florist likes it. It's hard, brutal physical labor. It's rose thorns and 5-gallon buckets of slimy water and last minute men desperate to have something in their hands when they get home. It's commercial and frivolous and ridiculous. It's anxiety producing, guilt-ridden and fake.

Working in a flower shop you pretty much get to see it all. Flowers are bought for celebration at birthdays, births and weddings; for remembrance when someone passes on or is ill; and for good old getting out of the doghouse every day of the week. But I always think of those Valentine red roses as our own collective sexual/love/romantic shadow. Maybe because I was privy early on to the commercialization of Valentine's Day, because I saw how men reluctantly did what they were "supposed" to do that day, and how women measured their men by whether they did the right thing or not, I am not sentimental about Valentine's Day. You know how some people hate Christmas? Well, I hate Valentine's Day.

In 1991, I received 7 dozen roses for Valentine's Day. A few months later I married that man. A few months later I left in fear for my life. But, those roses – well, that and the 1 carat solitaire hooked me good. And even recently I have been seduced by pretty gifts and compliments and the promise of a little romance. But none of that is the real, real thing. Sometimes the real thing comes without nicely wrapped packages and sparkly diamonds or compliments you don't know whether to believe or not. Sometimes it comes very plainly, at the foot of a snow-covered mountain, and with the truth – no matter how unattractive it may be.